From now until we shut down the cranking service for the summer, any order of 5 or more tubes with of sock tube cranking will get a free skein o...
Woohoo!!!! We just got in our brand new 54 needle cylinder for our Earlbacher Gearhart Speedster Circular Sock Knitting machine! What this means fo...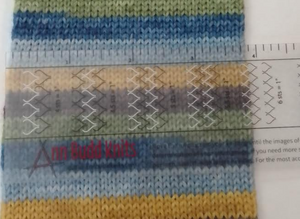 A lot of people aren't sure what the correct gauge is for their sock tubes, or have questions about how gauge is changed on the machine... Measurin...